With Covid and chaos all around us, can you find any Peace in the Pandemic?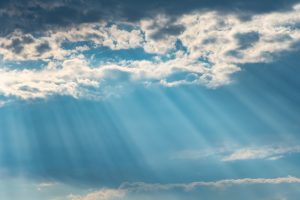 Many times in life we can't control our circumstances or manufacture peace around us. However, there is an inner peace available to everyone. Unfortunately, we often don't have inner peace because we are too busy to think about the One who gives it. We have legitimate things on our mind ranging from work and family to finances and fun. These good things can take up so much time, we don't share much at all with our Creator – the source of true peace.
So, when big issues, like new diseases and economic meltdown come along, threatening life and livelihood, we have no hope. But God did not make us to be hopeless! Jesus said,
"Peace I leave with you, My peace I give to you; not as the world gives do I give to you." (John 14:27)
Jesus gives real peace. The world hopes for external peace and calm, but whenever that happens, it is only temporary. Jesus' peace is different. It is permanent. It is peace with God. Peace for your soul and mind that will help your body, as well. Remember, Jesus also said,
"Come to Me, all you who labor and are heavy laden, and I will give you rest.  Take My yoke upon you and learn from Me, for I am gentle and lowly in heart, and you will find rest for your souls." (Matthew 11:28-29)
When we are running around the rat race that the world says we should be in, not only do we forsake peace, we wear ourselves out. Jesus invites us to come to Him, submit to His authority, and learn from Him. In doing so, we will find the rest that our souls long for. Don't look to the world for comfort and satisfaction. Trust the One who said,
"in Me you may have peace. In the world you will have tribulation; but be of good cheer, I have overcome the world." (John 16:33)
Jesus offers us peace. He did not promise a life of ease and no trouble on Earth. Instead, He said we can have joy because He has overcome the world. When your world is out of control, you can still have hope because Jesus gives new life, eternal life, and peace with God.
Spend time with the Lord today. Review the Bible verses mentioned here. Pray about them and let Jesus begin to minister to your soul.
For more help bringing peace to your life, visit BBNRadio.org and listen to soul soothing music and programming.