I'm excited to introduce multi-talented author of the devotional 100 Minutes with God, Susan Grant. Today we'll get to learn about her books but she also writes an inspirational blog and newsletter that you will want to check out.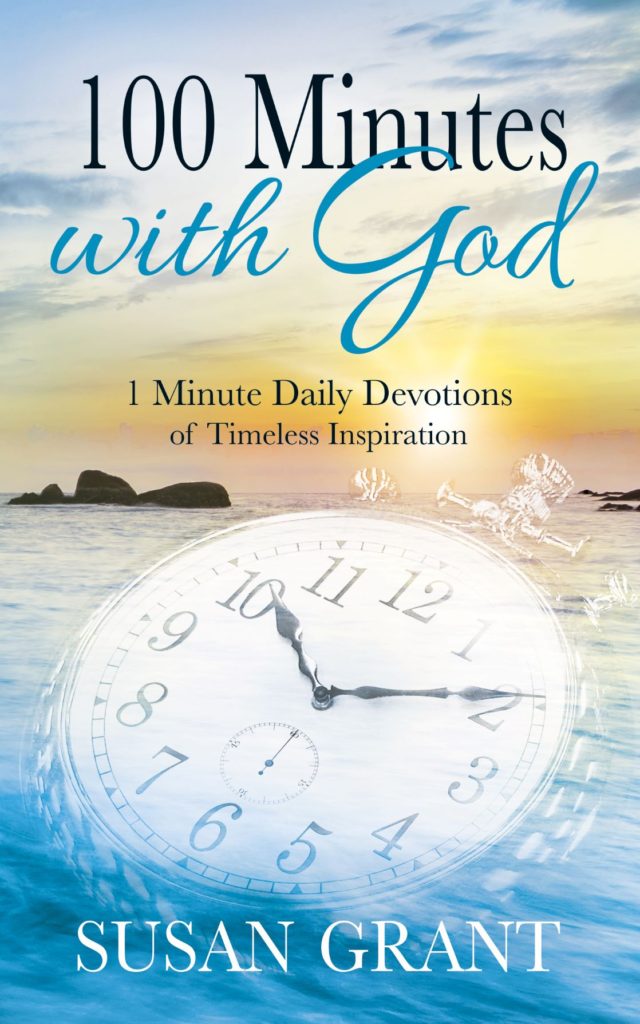 Bio: Susan Grant has been teaching children on multiage levels since 1986. Her first novel, The Bottle House was published in 2021. She has also published two devotion books, 100 Minutes with God and 100 More Minutes with God. The Boone Tails series are her debut children's books following the adventures of a little red dachshund named Boone. Susan lives with her husband and little dachshund on the coast of Maine.
Please tell us about your current release.
Though 100 Minutes with God was released in 2019, it's an important book as it's the first in the devotional series I have written. I now also have 100 More Minutes with God and 30 Minutes with God.
100 Minutes with God was a #1 New Release on Amazon.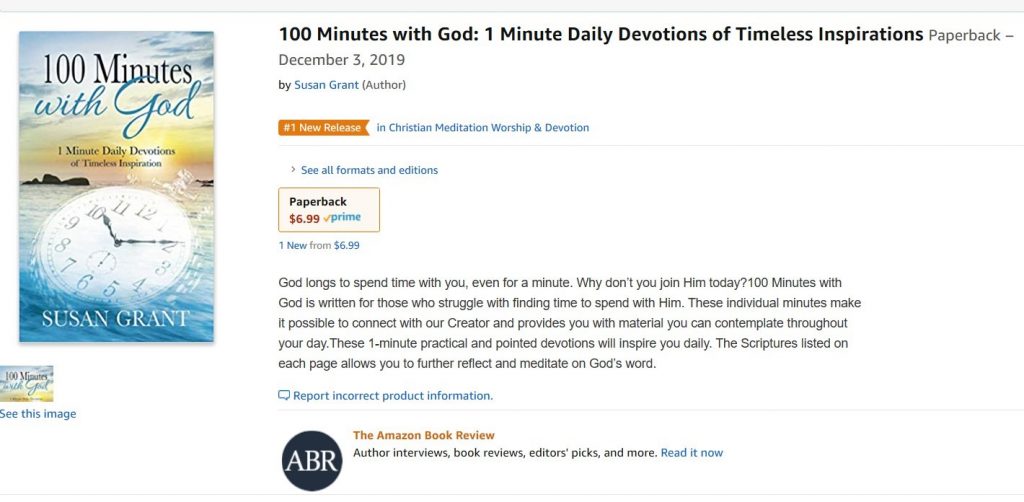 100 Minutes with God won a spot on the Self-published book awards.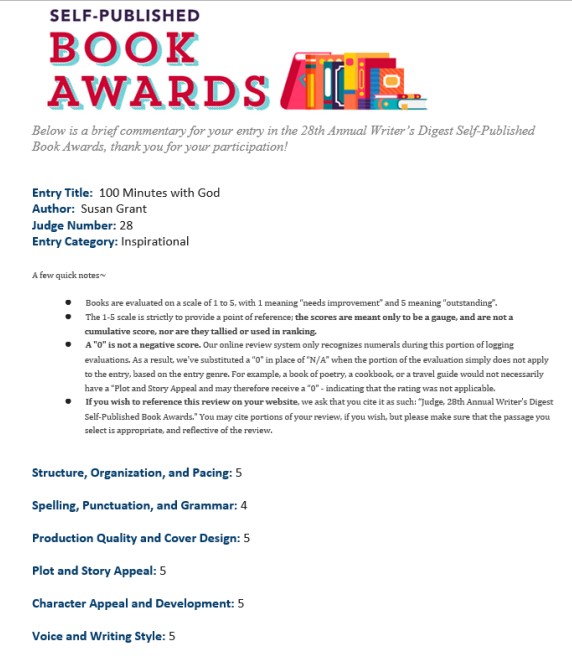 What inspired you to write this book?
I have been sending out what now is each 'minute' to my mailing list for several years and many urged me to compile a collection of them into a book.
Another factor that pushed me in this direction is I receive so many emails and newsletters, I find it hard to get through them but there is one I love, Seth Godin's marketing emails. I love his messages because they are short and practical. I thought I could do the same with my subject area, Christian devotionals. Readers' feedback reveals that many appreciate these brief and practical reflections for their spiritual lives.
What's next for your book or future plans you'd like to share?
I write daily minute devotions that are sent out via my mailing list and am now up to devotional number 1,540 that I have written and published. I can foresee doing more 30 Minutes with God books in the future.
I have my traditionally published debut picture book, Sweet Dreams, Boone, book 1 in the Boone Tails series coming out within the month with at least two more contracted.
I am also working on a prequel of my traditionally published debut novel, The Bottle House and hope it will be available in 2024.
What got you interested in writing things for others to read?
I have written my entire life but the biggest boost to move in this direction came when I was working on my Master's degree at Walden University. I had several professors express how much they enjoyed reading my papers and, as a teacher of writing myself, it has progressed from there.
What's one challenge you had to overcome for your books?
My biggest challenge is getting my books in front of potential readers who will benefit from them. I do anything I can to make this happen but it cannot be done solely by me. That is what I spend a lot of time on, trying to give my book visibility.
I have done ads on Amazon, Google, and Facebook. I have done several podcasts and interviews for my books.
I have had several press releases in newspapers featuring my books.
Do you write full-time? If not, what do you do other than write and how do you find time to write?
I am a full-time language arts teacher so I can only write full time during the summers. I will be retiring in the next year or two, so I look forward to writing full time.
When I am writing (which is most of the weekends), I get a new draft of my weekly newsletter, Writing for the Soul ready (signup for this is at susan-grant.com) and then I work on staying about a month ahead on writing my daily one-minute devotions. After that, I work on my Bible study digital downloads shop (also at susan-grant.com) and write more for my next novel or children's book, depending on what my deadlines are.
As a child, did you think you'd be writer? Or what did you want to be when you grew up?
I didn't think I would be a writer as I wanted to be a teacher from a very early age. My writing became a passion with me beginning in high school.
Anything additional you want to share with the readers?
One of the gifts God has given me is the ability to find the "so-whats" of the Bible; the practical, day to day lessons from the Scriptures.
I am a graduate of Columbia Bible College (now known as Columbia International University) with a major in Bible and was also a full-time Bible teacher in the public schools of North Carolina (for just shy of 20 years).
What's something fun you like to do outside of writing?
When I'm not teaching or writing, I love to walk with my husband and our little dachshund. I also love to read and sew.
How can Readers connect with you?
Website: https://www.susan-grant.com/
Facebook: https://www.facebook.com/susangrantcom
Amazon: https://www.amazon.com/stores/Susan-Grant/author/B082B6WMBM