A review of Karen Jurgens's book A Perfect Fit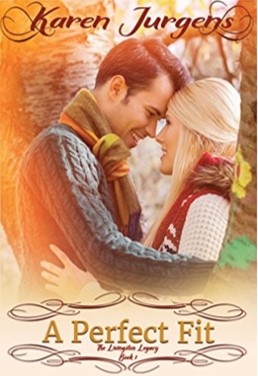 Karen Jurgens's book is a fun, enjoyable, fast read about a college romance with real life challenges. The main character's hoped for marriage plans are unsettled by her parent's messy divorce. Is her love the right choice? What about the new guy with good Christian credentials?
Our heroine's Biblical values are put to the test in situations that many readers will identify with. And just when you think you know how the story will end, Karen shows she's a very skilled writer to keep you in suspense!
Karen did a great job developing the characters so you can identify with them as the plot unfolds. She described situations and scenery so well, readers will feel like they are in the story. Her book is an important reminder to young women AND men that it pays to hold on to what God says rather than depending on our feelings.
I connected with Karen through the Christian Indie Publishing Association while preparing to launch my first book. She is an Author, Blogger, and former Teacher. Karen runs Touched By Him Ministries to show how the Lord can help through the trials of life. I encourange you to connect with her at: https://karenjurgens.com/